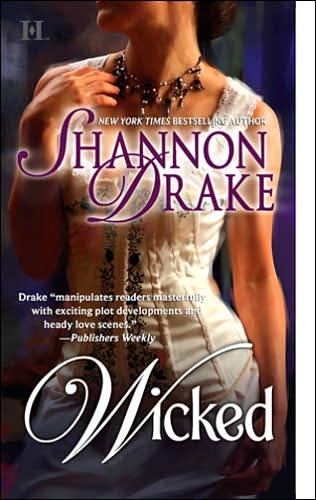 Genre: Historical Romance, Mystery.
Source: Library Book.
Rating: 4 out of 5.
Book one in the Regency Trilogy.
Synopsis from
Goodreads.com
:
The Earl was known as a beast.
Camille Montgomery is aware of the wicked man's reputation. But as an expert in antiquities, she also knows his family's Egyptian artifacts are the finest in England. The problem is, her wayward stepfather knows this, too — and he's determined to steal them. So when he's caught in the act of robbing the so-called Beast of Carlyle, Camille must swallow her fear and boldly confront the man whose mask is said to hide a face too loathsome to behold.
The Earl of Carlyle has lived in the shadows ever since the suspicious death of his parents. But he's never stopped trying to unravel the mystery behind what he suspects to have been their murder. And now that the lovely Camille has stumbled into his life, he has the perfect pawn for his deadly game of vengeance and deceit. But in laying his ruthless trap, will he risk losing his own heart?
My Review:
I would have given this book five stars, except that the Earl's disfigurement was really disappointing. And if you know how big of a phantom of the opera fan I am, then you know that that's really something. LOL.
Disappointing hideous face aside, the Earl was quite likable. In fact, all of the characters were so perfectly likable or loatheable that I think I may have found a new favorite historical-romance author. I can hardly wait to find time to get to the next book in this trilogy. I actually have many of her books on my to-read list, but this was the first one I actually picked up. I am so glad it did not disappoint.
Also earning this only four stars, the romance was really a little flat for me. I didn't find it as exciting as the mystery that Camille and Brian (the Earl) were trying to solve. I think it moved rather too quickly, and I thought Camille was being a bit reckless in doing so, so soon. I only remember them having one serious talk together and then the next "night-meeting" they had, they were together. I would have liked to see their relationship develop a bit more and see more of an attraction between them.
I wasn't expecting all of the mystery in this book, I loved it. It was chilling and not overdone, and as usual is the case with me for killers, I was shocked to find out who it was. To be honest, I never really try to figure it out, to make the moment it is revealed that much better for myself. I do think the author did a good job with presenting so many suspects to choose from. I think that even if I were really trying to figure it out, I still wouldn't have put my finger on the right person.
Overall this was a pleasing first read by possibly a new favorite author.