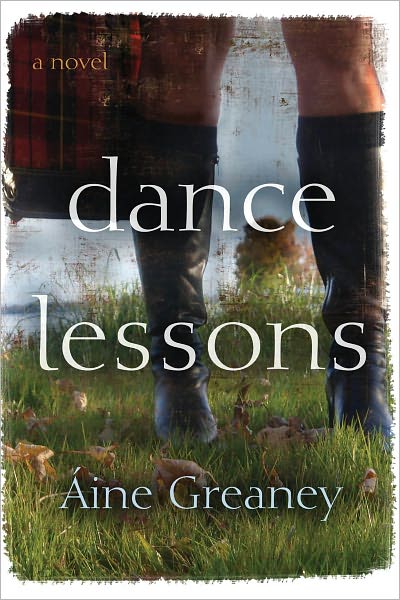 Author
:
Aine Greaney
.
Genre
: Women's Fiction.
Source
: Library Book.
Rating
: 4 out of 5.
Synopsis from
Goodreads.com
:
A novel about a young widow's quest for the truth about her husband's life.
My Review:
(Thrilling synopsis eh?)
I actually rated this book by how much this story haunted me after I had finished reading it. It just wouldn't leave me alone. And even now, sitting down to review it after having read it weeks ago, I'm still feeling the same weary and appalling way I did right after I had finished it.
I say that because, even though this came out to be a very horrifyingly sad and emotional read, I hated all of the characters in it. If they were real people, I would never want to know any of them. Not even before all of the bitterness and sadness had come about in their lives. I don't even really know where to begin breaking down this read. The actions of some of the characters was truly vengeful, ugly, and devastating.
I guess first I will start with how this was written and formatted. I really liked how the three main women in this had their own sections and how when needed it seemed like it was easily sewn together when their stories joined. It was a pleasantness while reading it, knowing that an event that happened in the past was going to be explained soon made this book easier to take, not having to wait and wait for the story to unfold the way it did.
In the prologue, the reader is introduced to Ellen and Fintan, a happy young couple, before heading into the first chapter, where you find that their marriage is slowly falling apart, which leads up to a horrible tragedy and Ellen finds herself on her to way Ireland to meet her mother-in-law, for the first time. What Ellen finds out while there is truly heart-breaking and she won't, or can't, move on until she pieces together Fintan's devastating past.
Even though this was so haunting, I found myself not being able to put it down, and spending those extra half hours a night in bed reading this book. I had to know what happened and what caused Fintan to be the way he was towards his mother. And what caused Fintan's mother, Jo, to become the sad woman that she was. The explanation, as I've already said, was haunting and the results of those actions truly sad.
The ending however, I found to be a little flat. Otherwise I might have given this five stars. But there was one thing that came about in the ending that I had been wondering about since I first read about that character. I wondered where she was after all of that happened, and I got my answer then at the end of the book, which was actually a little gratifying getting that one last extra piece of the puzzle.
This was such an engrossing read, I don't think I'll forget it for a long time.