Here are my coming library holds, which I can barely wait to get! I hope they'll be ready for pick up by Monday: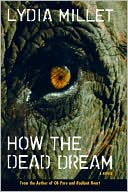 How the Dead Dream, by
Lydia Millet
: T. is a young Los Angeles real estate developer consumed by power and political ambitions. His orderly, upwardly mobile life is thrown into chaos by the sudden appearance of his nutty mother, who's been deserted by T.'s now out-of-the-closet father. After his mother's suicide attempt and two other deaths, T. finds himself increasingly estranged from his latest project: a retirement community in the middle of the California desert. As he juggles family, business, and social responsibilities, T. begins to nurture a curious obsession with vanishing species. Soon he's living a double life, building sprawling subdivisions by day and breaking into zoos at night to be near the animals. A series of calamities forces T. to a tropical island, where he takes a Conrad-esque journey up a river into the remote jungle. Millet's devastating wit, psychological acuity, and remarkable empathy for flawed humankind contend with her vision of a world slowly murdering itself.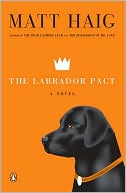 The Labrador Pact by
Matt Haig
: The story of a family in crisis and the loyal dog that holds them together, from the witty, imaginative author of The Dead Fathers Club.
The Hunters—Adam, Kate, and their children Hal and Charlotte—are a typical family, with typical concerns: work, money, love, the trials of adolescence. What sets them apart is Prince, their black Labrador.
Prince is an earnest and determined young dog. He strives to live up to the tenets of the Labrador Pact: Duty Over All. Other dogs, led by the springer spaniels, have revolted, but Prince takes his responsibilities seriously. As things in the Hunter family begin to go awry—marital breakdown, rowdy teenage parties, attempted suicide—he uses every canine resource to keep the clan together.
In the end, Prince must choose: the family or the Pact? His decision may cost him everything.
Wry, perceptive, and heartbreaking, The Labrador Pact is a cunning and original take on domestic life, with an improbably poignant narrator.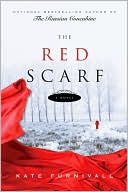 The Red Scarf by
Kate Furnivall
: Davinsky Labor Camp, Siberia, 1933: Only two things in this wretched place keep Sofia from giving up hope: the prospect of freedom, and the stories told by her friend and fellow prisoner Anna, of a charmed childhood in Petrograd, and her fervent girlhood love for a passionate revolutionary named Vasily.
After a perilous escape, Sofia endures months of desolation and hardship. But, clinging to a promise she made to Anna, she subsists on the belief that someday she will track down Vasily. In a remote village, she's nursed back to health by a Gypsy family, and there she finds more than refuge-she also finds Mikhail Pashin, who, her heart tells her, is Vasily in disguise. He's everything she has ever wanted-but he belongs to Anna.
After coming this far, Sofia is tantalizingly close to freedom, family-even a future. All that stands in her way is the secret past that could endanger everything she has come to hold dear . . .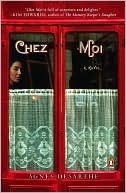 Chez Moi by
Agnes Desarthe
: At forty-three, Myriam has been a wife, mother, and lover-but never a restauranteur. When she opens Chez Moi in a quiet neighborhood in Paris, she has no idea how to run a business, but armed only with her love of cooking, she is determined to try. Barely able to pay the rent, Myriam secretly sleeps in the dining room and bathes in the kitchen sink, while struggling to come to terms with the painful memories of her past. But soon enough her delectable cuisine brings her many neighbors to Chez Moi, and Myriam finds that she may get a second chance at life and love. Redolent with the sights, smells, and tastes of Paris, Chez Moi is a charming story that will appeal to the many readers who fell in love with Joanne Harris's Chocolat and Laura Esquivel's Like Water for Chocolate.